Our Services
Event Catering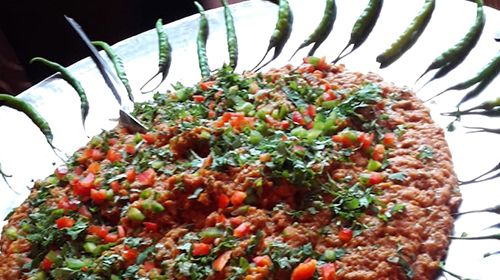 "Thank you so much Jeenal and team for the amazing Jiko pizza's and desserts on my mendhi night! Not only were they hot, fresh and delicious but the service was outstanding. I had nothing but compliments on the night and so many guests asking who catered the event! Highly recommend and look forward to using you guys again in the near future!" – Mili
Dessert Corner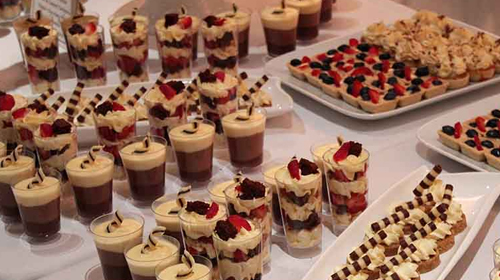 "You were awesome! Thank you for creating a perfect dune of desserts at our Arabic themed party. Your talent and patience served very well and the desserts were out of this world. All the personalised desserts from the fruit to the mini cupcakes to the biscuits were amazing -not only visually but the taste of the cupcakes and the ice cream cake and hot waffles were second to none! Well done guys!" – Anita
Click here to read more reviews
Our Story
From Dessert Corner to Aanaré: Many people ask us, 'How did Dessert Corner come about?' The honest truth is that we owe this one all to our son. We were adamant on creating and baking his first birthday cake; little did we realise that at the same time we were laying down the foundations for what was to come.
From celebration cakes, our passion and sweet teeth led us to introducing live counter desserts. Over the years we have been striving to be innovative and different, resulting in us constantly adding items to our vast portfolio. Suggestions from clients and support from peers within the industry allowed us to diversify into experiences such as Afternoon Tea, High Chai, Jiko Pizza and Bar Packages. It has not just stopped there, we have since added Bombay Street Food, Mexican, Lebanese, Chinese and Italian menus to our offering, firmly now establishing us as a rounded caterer.
As the expansion continued we began to understand the true personality behind our brand. We decided it was time for a fresh look to take us forward and to the next level so we introduce to you Aanaré. Pronounced Aa-Na-Rey the name comes from our three children; Aarav, Naiya and Reya.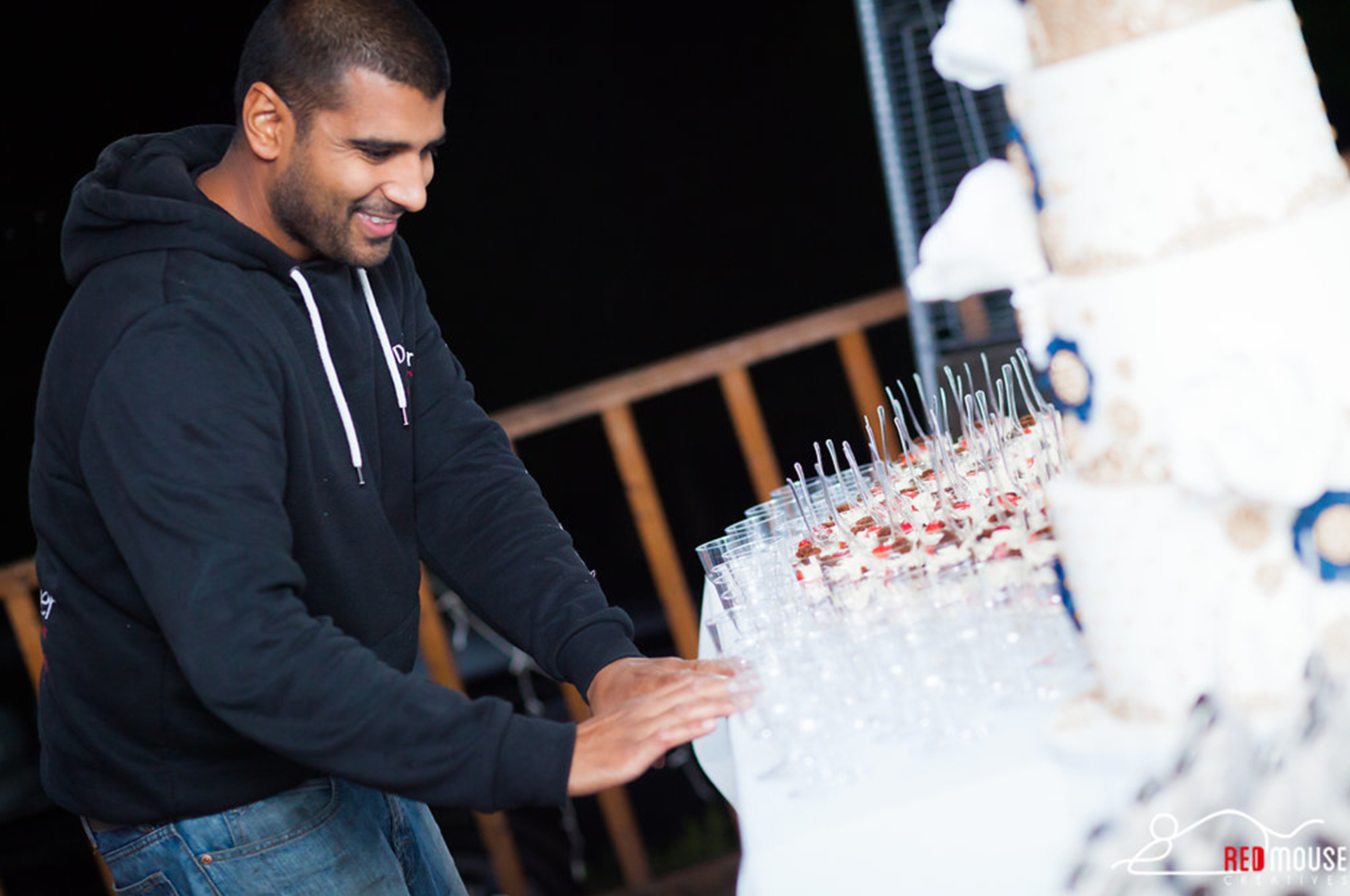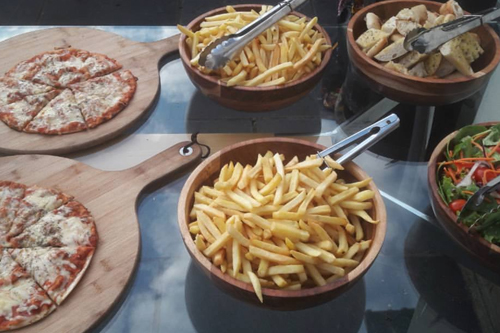 Catering
We pride ourselves on using only the finest ingredients in all our products – this is something where there is no compromise. Be it a birthday, anniversary, pre-wedding party, wedding reception, corporate function or any other special occasion, we will create something incredible to meet your requirements.
All of our products are vegetarian and most of them are also egg-free (unless stated otherwise).
We understand that your event is different to any we have worked on before – because you are unique. Our promise is to listen to your requirements and tailor a bespoke package to suit your individual needs.
Having a number of years of experience and extensive menus allow us to fulfil your requirements.
Our Menus: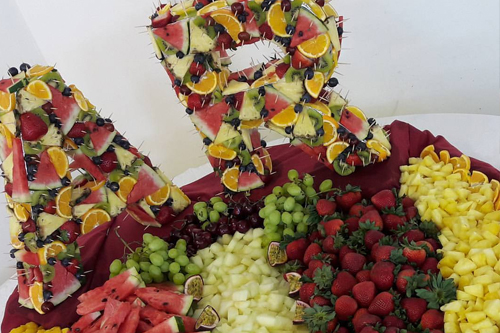 Desserts
Hand crafting each and every individual cake or dessert, in detail, is what we thrive on in order to make your selection as indulgent and unique as possible. From dessert tables to live counter dessert experiences, our mouth watering desserts are the perfect round off to your celebration.
Menus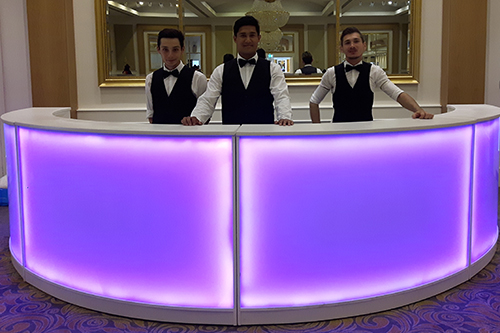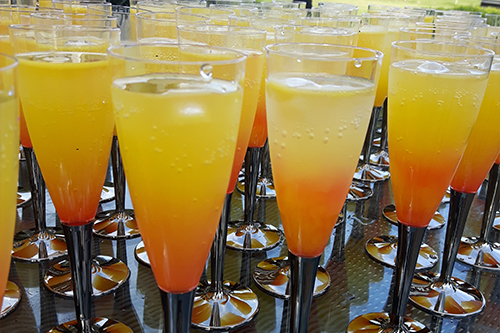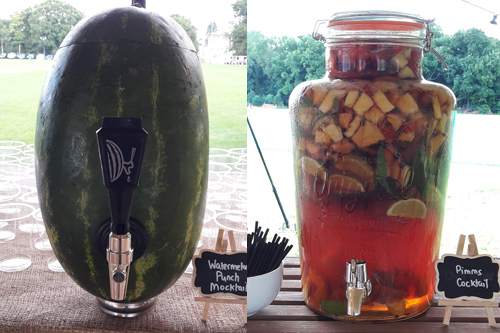 Bar
Hire our trendy curved LED Bar for the evening or have our team of professional mixologists take care of your guests. We have a range of flexible packages from dry hire to a fully stocked bar that can be tailored to meet your requirements.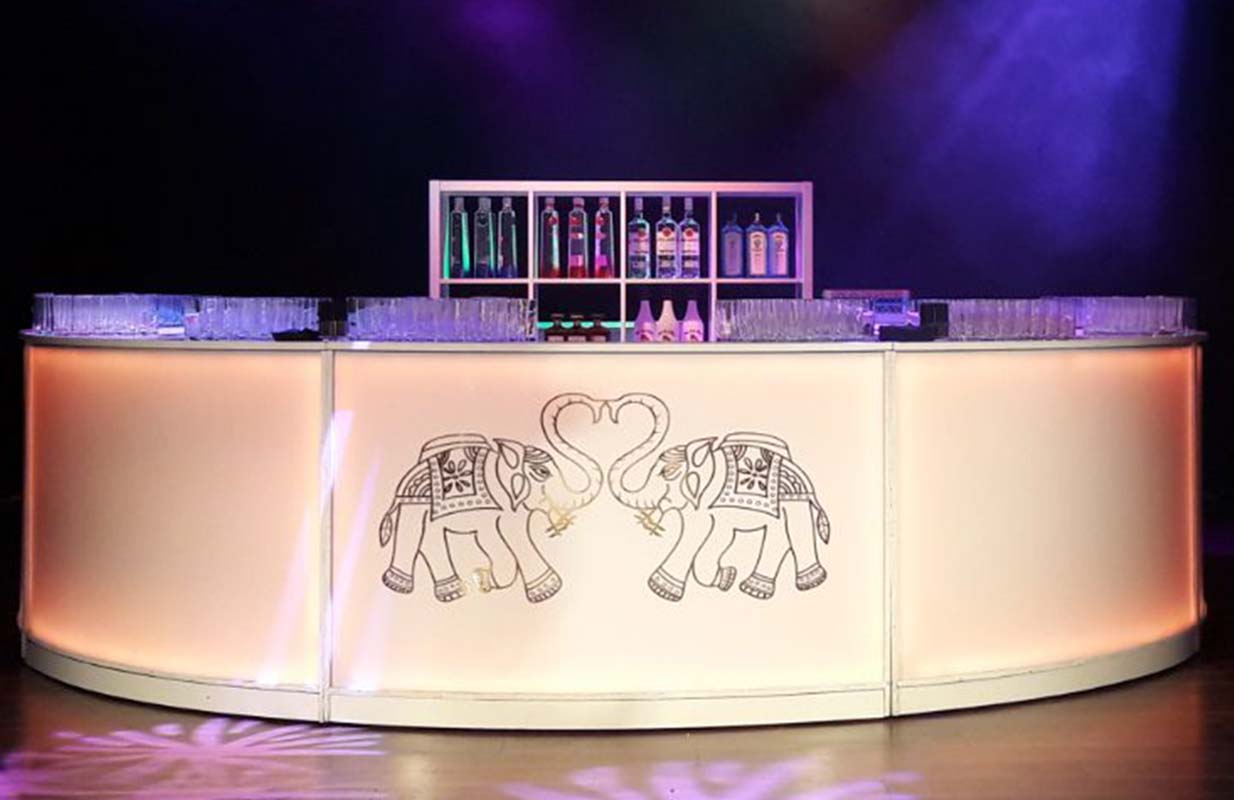 @AANARELONDON
Some of our happy clients…
Some of the venues we have worked at…